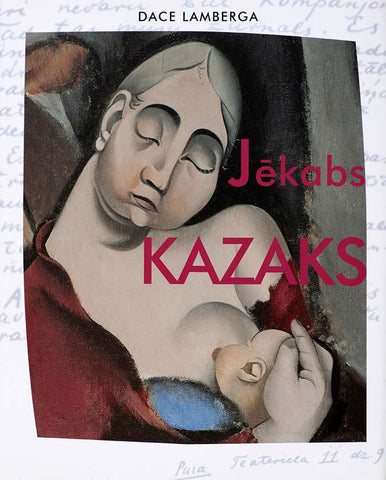 Jēkabs Kazaks
Dace Lamberga
Jēkabs Kazaks – a Latvian painter possessing a unique talent for painting and drawing, expressing his free and analytical thinking also as an art theoretician – lived for a very brief time – he died at the age of 25 (1895-1920). His artistic legacy is one of the most vivid phenomena in the painting of Latvian Classical Modernism.
The young artist's search for self-expression is connected with the turbulent events of that age: the Revolution of 1905 and the First World War, the German and Bolshevik occupation, and the birth of Latvia as an independent country. Kazaks' paintings and drawings mirror the drama of these events: the tragedy of the refugees and the heroic mission of the Latvian Riflemen. At the same time, the heightened expression of his self-portraits serves to mark the unique value of the individual as one small part of the Universe, the personal struggle for physical existence and creative independence.
The monograph is supplemented with the catalogue of Jēkabs Kazaks' works, a list of exhibitions, selected bibliography, index of names and an English summary.