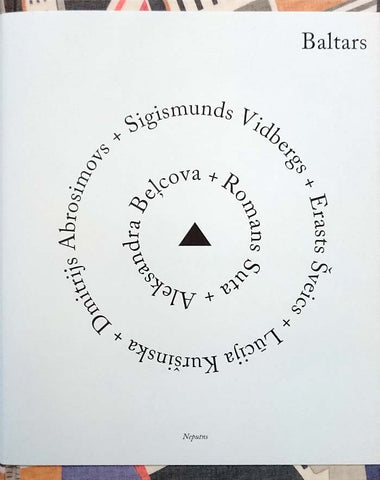 Baltars (English edition)
Compiler Dace Ļaviņa
Baltars edition in English.
The book Baltars is the most extensive study to date on an outstanding phenomenon in the early 20th century - the porcelain producing and popularising enterprise Baltars (1924-1931), which is included in the Cultural Canon of Latvia and is enjoying increasing recognition around the world. This publication aims to provide a more detailed appraisal of how many items made by the Baltars workshop have survived to the present day and where they are located.
Baltars arrived on the Latvian art scene unexpectedly, like a comet which follows a straight trajectory before burning up, leaving behind a brilliant sky trail in our memories. In gathering this "star dust" – porcelain items made by Suta, Beļcova and Vidbergs – the authors of the essays published here have sought to present a broader view of the workshop's creative legacy

Dace Ļaviņa
"The founders of Baltars, Romans Suta, Aleksandra Beļcova and Sigismunds Vidbergs, were three radically different artistic personalities who nevertheless represented newly independent Latvia in the world of decorative art convincingly, elegantly and subtly. This is affirmed by the glowing review earned by their painted porcelain ware displayed at the 1925 International Exhibition of Modern Decorative and Industrial Arts in Paris. This was the first step in the triumphant but far from easy journey by Baltars to exhibitions at home and abroad, in Lithuania, Estonia, Sweden, Czechoslovakia and Norway." (Dace Ļaviņa)
The book includes studies by art experts Dace Ļaviņa, Irēna Bužinska, Ilze Martinsone and Jeremy Howard (UK).
Neputns has published two seperate editions - in Latvian and in English.